albury entertainment centre
PRODUCTION TEAM
Directors: Mitch Clarke 
Vocal Director: Merryn Thorp
Choreographer: Cait Clarke
Costume coordinator: Nina Schuurman
Set and Lighting: Owen Clarke, Brent Scott, 
Production Assistant: Lachlan Murray
Producer: Ben Wilson
In its 10th big year of bringing big stage musicals to the Border, BYTESized Productions is excited to bring to the Albury Entertainment Centre one of the biggest musicals of all time!
With all the well known songs from the movie, fabulous costumes and amazing set, Disney's The Lion King Jr. will burst onto the big stage of the Albury Entertainment Centre this June. Read the information below and then book your audition slot. Ages 7 to 18 are welcome to audition.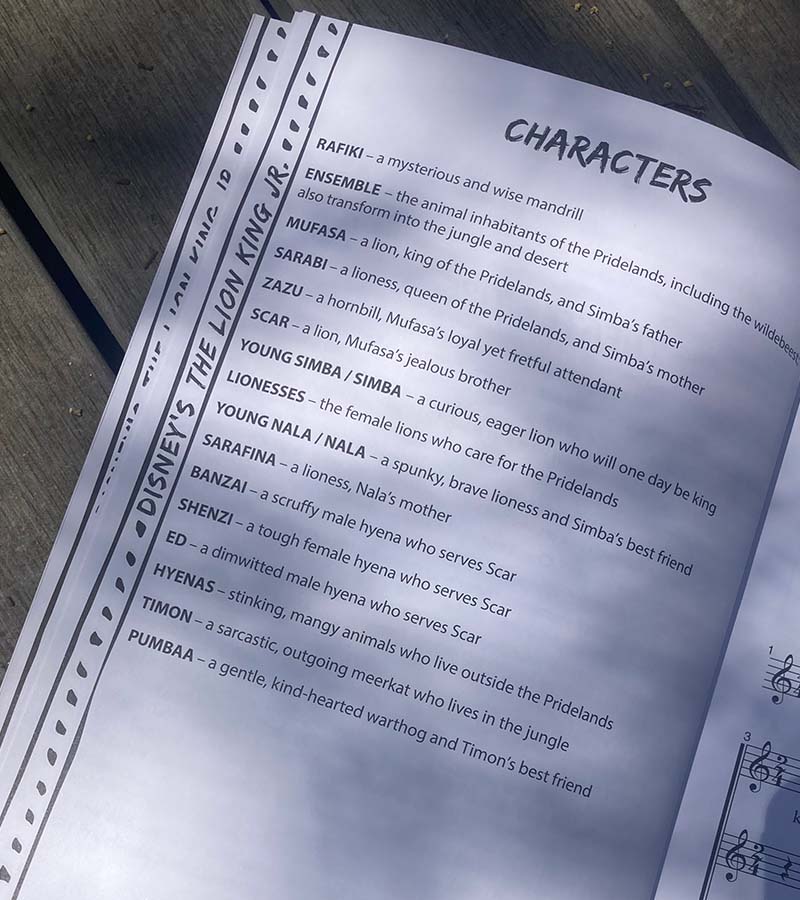 Thank you for your interest in BYTESized's production of DISNEY'S THE LION KING JR. This is A JUNIOR PRODUCTION for 7-18 yr olds. All auditionees must be at least 7 yrs old at the time of their audition and 18 or younger at the time of the last performance. All auditionees 7-17 must have parental or guardian permission to audition, and it is expected that audition bookings are made by parents or guardians.
Auditions will be held February 26 and 27. Groups of up to 8 will audition together in one 30 minute session. Each auditionee will need to prepare an age appropriate song from musical theatre. If auditioning for a specific role, please learn a part of one of the songs listed below.  Please bring a backing track (no vocals) on USB, CD or phone with auxillary connection/bluetooth. Please make sure the track is downloaded. Do not rely on an internet connection to play. No acapella auditions will be allowed.
Please make sure you can commit to the rehearsal schedule. Cast are expected to be available for all required rehearsals unless prior arrangements have been made. Cast must be available for all production week rehearsals and shows.
Rehearsals are from 13th March to 23th June: Fridays 5:30 to 8 pm and Sundays 3 to 6 pm with additional and possibly longer rehearsals closer to performance dates. Rehearsals will continue through school holidays and all cast must be available for evening rehearsals in the week prior to the show. Show dates: two shows Friday June 24 including a Schools' Show at 11am, and two shows on Saturday June 25. There will be extra evening rehearsals in the week leading up to the show.
Please note, if you are cast in The Lion King a show fee of $100 is applicable.  Payment plans and discounts for more that one sibling cast are available.
Albury Wodonga Theatre Company and BYTESized Productions practice CoVid safe measures including additional cleaning, mask wearing and physical distancing.  Our position on vaccination requirements complies with state government health orders and the policies of venues or organisations we interact with.  As rehearsals will be at Wodonga Middle Years College, under current Victorian Government health orders, specifically Guidance for the Pandemic (Open Premises) Order 2022 (No. 4) all persons 18 and older will be required to be double vaccinated.  As we are sure you understand, regulations and policies regarding vaccination status can change and hence requirements for cast of The Lion King Jr. may change in response to ensure we are compliant.
AUDITION SONGS AND SHEET MUSIC FOR SPECIFIED ROLES
Please use the form below to select a time and book your audition. After you click submit you will be taken to an audition form to complete online. The form will be emailed to you after you complete it. Please print the form and bring it with you to your audition.